With the new All-Star Cheerleading season commencing, I thought I'd share some T-shirt designs I created for the cheerleading worlds competition back in April 2016.
For those of you who are wondering what I'm talking about, this is a cheerleading competition hosted by the United States All Star Federation (USASF), where competitive cheerleading teams are able to attend and compete for a chance to call themselves World Champions! It's the largest international cheerleading event in the world, held at ESPN Wide World of Sports in Orlando, Florida. If your team receives a bid to compete at this competition, it's a pretty big deal. Basically, it means you're one of the top All-Star teams in your country. I've had the honour of attending with my cheerleading team (twice) and it was an experience I'll never forget!
This year, I designed two T-shirt designs for Ultimate Canadian Cheer Panthers, an All-Star Co-Ed Level 5 cheerleading team from Pickering, Ontario.
Sponsored Shirt – "Whoop there it is"
2 colour front, 1 colour back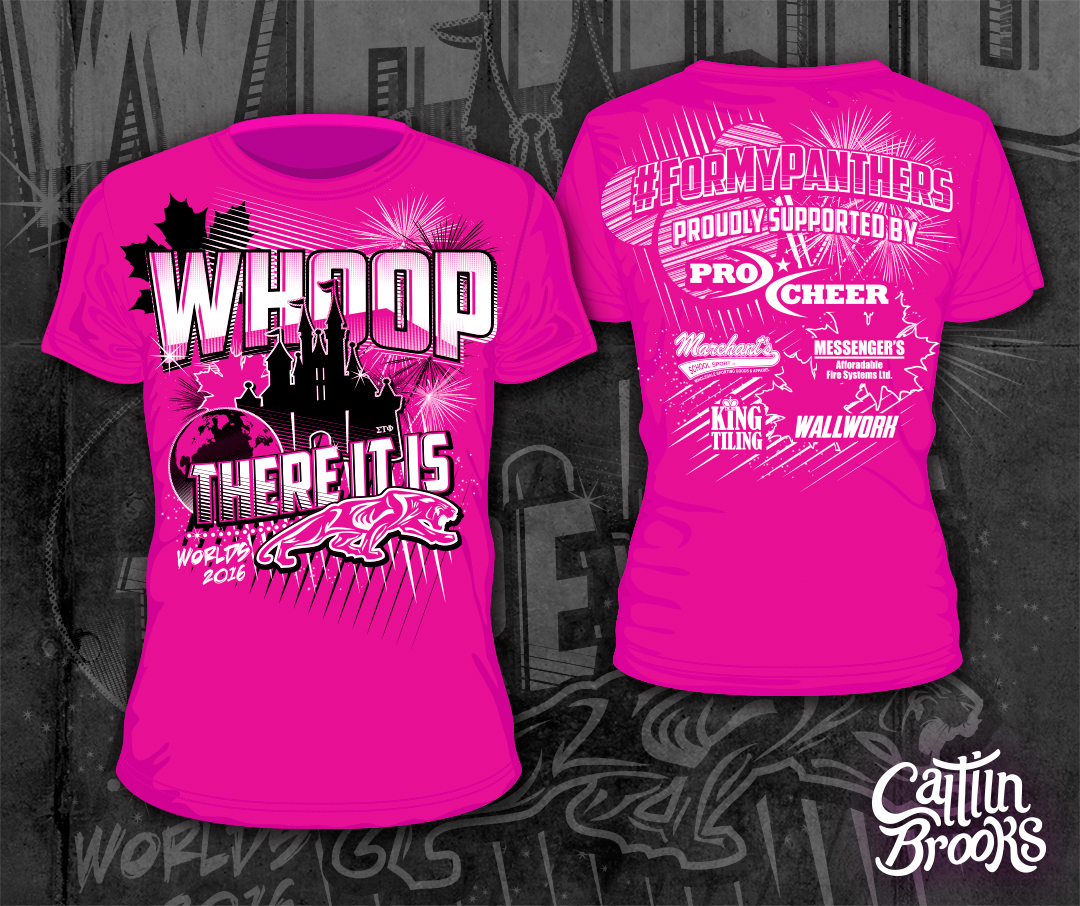 Sigma Tau Phi – "Powered by PINK DUST"
3 colour front and back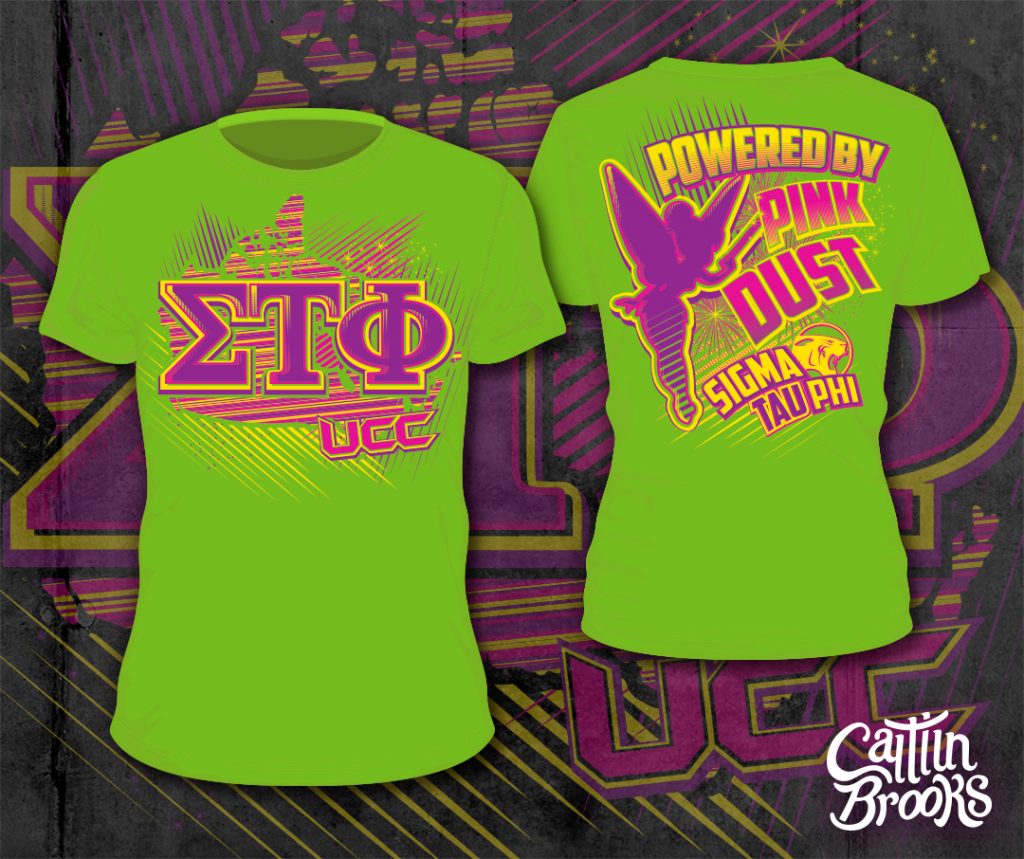 *All t-shirts were screen printed