This cottage soap dispenser and toothbrush holder is the perfect addition to any rustic bathroom.
My dad loves black bears and we have an abundance of black bear decorations at our cottage. The bathroom seems to be about the only place that doesn't have a black bear, so I thought why not get rid of the tacky mismatched bathroom accessories and continue on with the cottage theme!
In this tutorial you'll learn how to create your own cottage soap dispenser and toothbrush holder with some things lying around the house.
What you will need:
2 Mason jars with lids
Some ribbon of your choice (I think burlap works best)
Enamel paint – off-white and black (Paint that will stick to glass)
Paintbrushes
Soap pump (I used one from the old soap dispenser)
Mod podge (I chose matte)
Drill
Tracing paper and pencil
Hot glue
Step 1: Paint your mason jars!
I chose to use off-white but you can use any colour. Normally when painting mason jars I would paint the inside so you don't have to worry about your paint chipping as much, but this time we will paint the outside. There's a good chance if you paint the inside of your mason jars, your paint will wash off over time. It would also be incredibly hard to paint the bear from the inside! NOTE* try to use a paint that is made for glass to prevent it from chipping in the future.
Step 2: Paint the lid(s) and soap pump.
I'm saying paint it now mainly because you already have your paints out but there is a very good chance you will have to re-paint some of these pieces when you drill the hole for the soap pump. Your choice whether to continue painting or drill the hole and then come back to painting.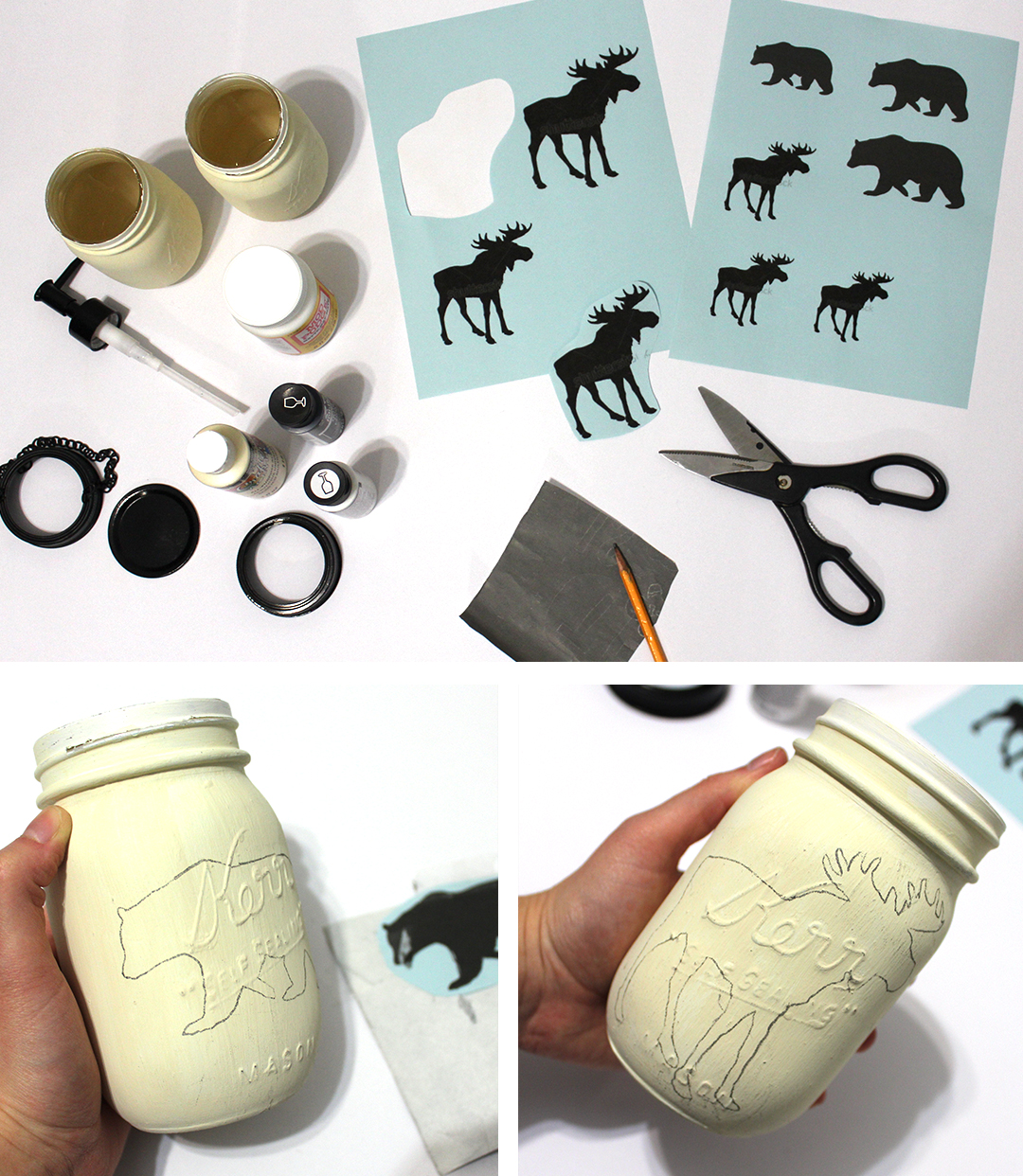 Step 3: Trace your animals onto the mason jars.
To trace these images I found a picture online and then used tracing paper to transfer them to my mason jars. If you're a talented artist you could free hand draw these on, but I'm all about speed so tracing was a better option for me. 🙂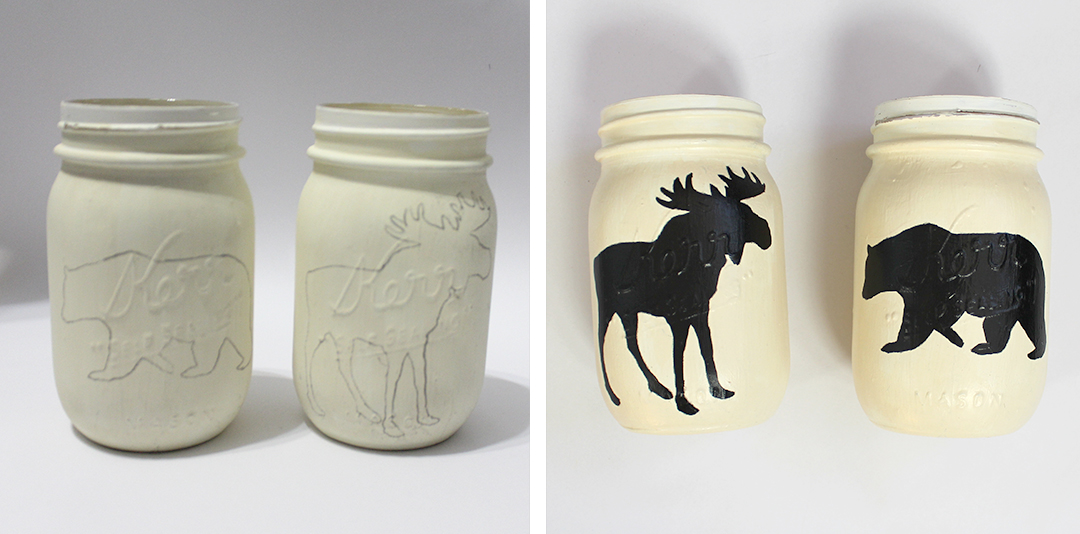 Step 4: Paint your animals!
Once again try to use paint specifically for glass to prevent chipping. I chose to use black paint for the animals.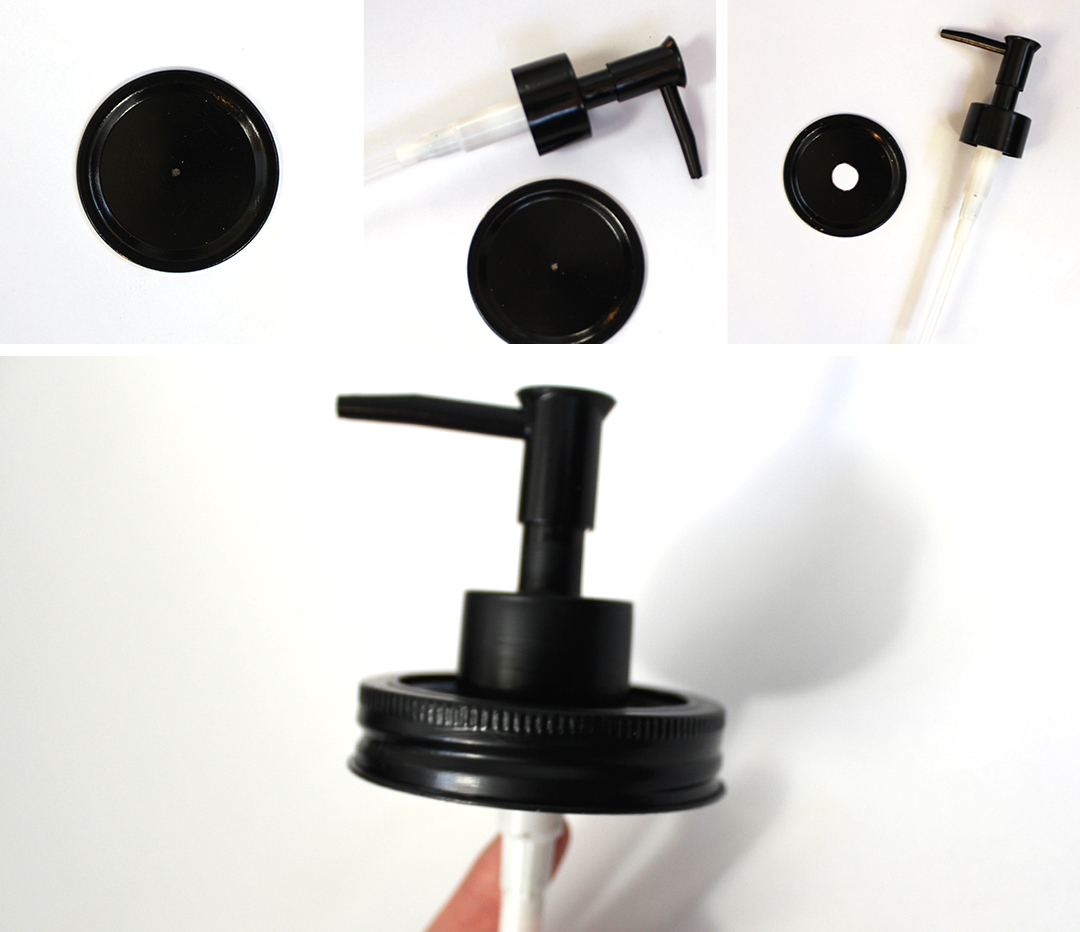 Step 5: Drill a hole for the soap pump.
The best way to do this is to mark a dot in the centre of the lid with a pencil. Try to make the hole roughly the same size as the soap pump straw. If you make it larger like I did by accident, it's not a big deal! The pump should cover the hole so you never see it. Once you've drilled your hole, hot glue the soap pump in place like in the image above.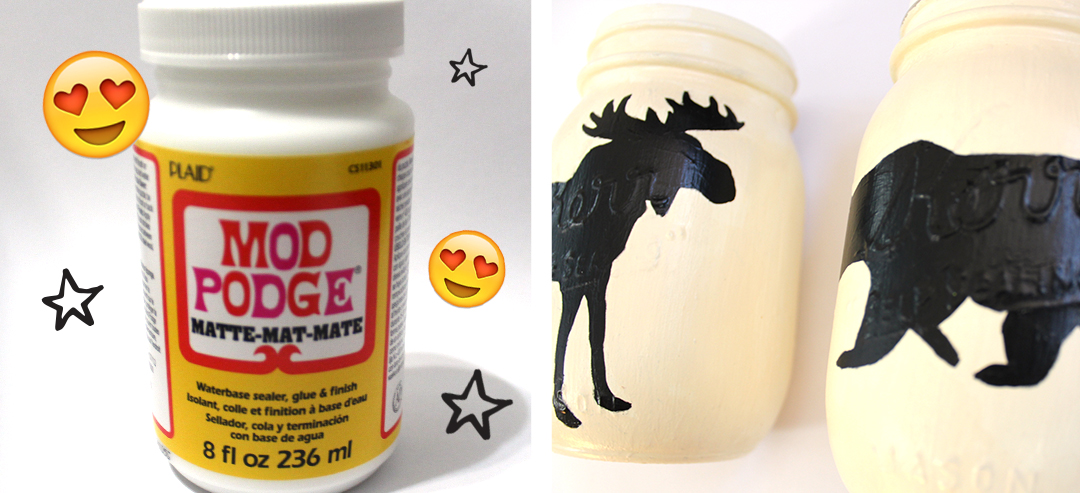 Step 6: Mod Podge Everything!
I love mod podge! There is pretty much a 100% chance that your soap pump and toothbrush holder will get wet being so close to the sink (and the fact that you will most likely have wet hands when touching them). To avoid the paint from washing off the mason jars, cover it thoroughly in mod podge. I did about 3 coats.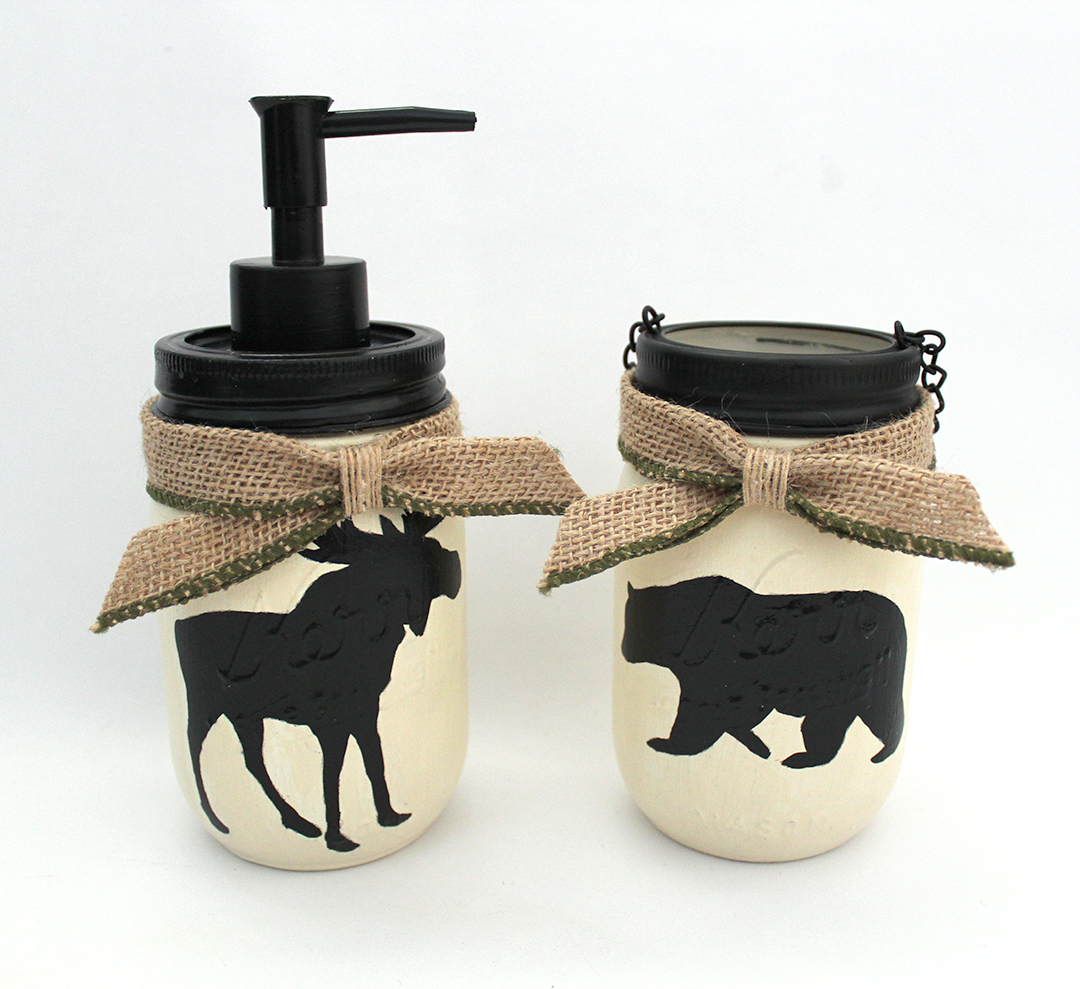 Step 7: Add your Ribbon!
Cut the ribbon and wrap it around the top of your mason jars. I chose to create cute bows but you can do whatever you'd like to dress them up! It's a good idea to hot glue these in place as well. Just be sure not to glue the lid of the soap dispenser or you will not be able to refill it.
And there you have it, a homemade cottage soap dispenser and toothbrush holder!