Heat packs are great to help you warm up on a cool day or soothe tired aching muscles.
If you're like me and always cold, heat packs will be your best friend. I keep one in my desk at work for those days my back aches from sitting all day. I just pull it out and pop it in the microwave for about 2 minutes. It has saved me from long work days. I used to use Magic Bags, but found the smell bothered me (they smell like stale oatmeal) and the pieces of rice can be surprisingly heavy and sharp. They seem simple enough to make, so I thought why not change the material, change the seeds and add a fragrance to make it your own!
Here's my tutorial for how to make your own fragrant, lightweight heat packs on a budget!
*They make great gifts!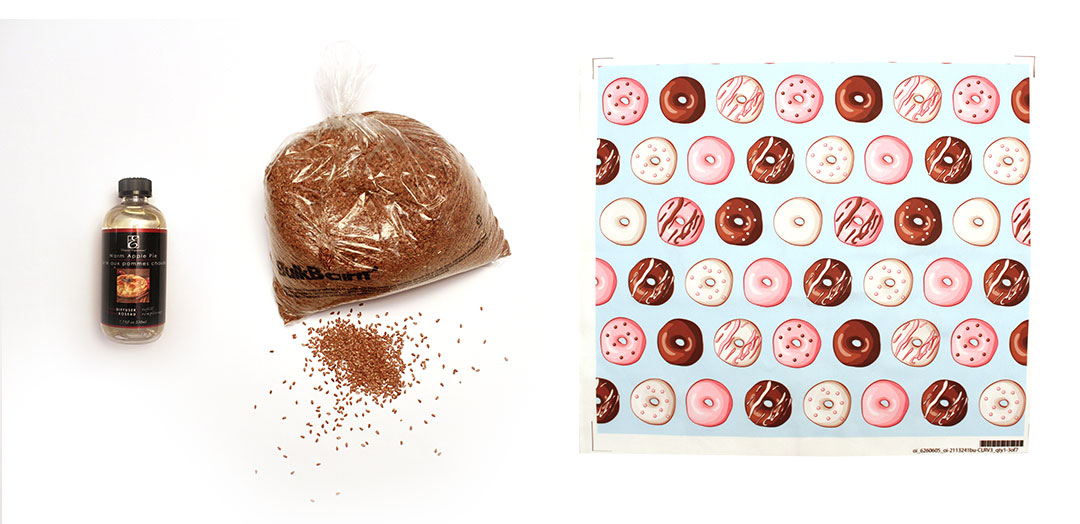 What you will need:
Flax Seeds – Depends how big of a heat pack you want to make, but the more flax seeds the better.
Aromatherapy Oil or Essential Oil – The one I used smells like apple pie and was from Walmart.
Material/Fabric – Approx. 18″ x 20″
Sewing Machine
Step 1
Before you begin, make sure your fabric is ironed so there are no crease marks. Lay the fabric out and then fold it in half or slightly less. I folded mine slightly less because I wanted to make a neck heat pack. If it is too wide, the heat pack will not fit nicely around your neck. Make sure the pattern is on the inside of your fold so you can turn it inside out after sewing. Next pin the edges of your heat pack.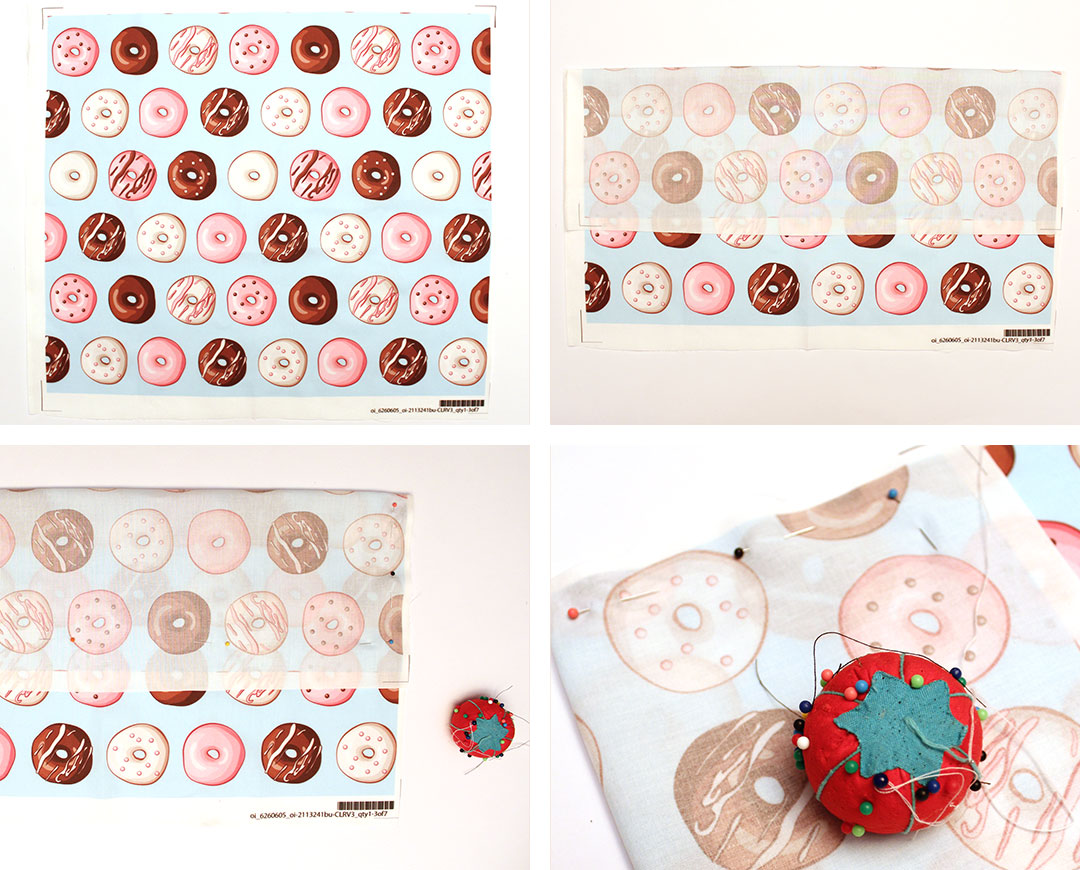 Step 2
Begin sewing! Sew the edges of your heat pack and trim off the excess. If your fabric is large enough, you can make another small heat pack out of the excess. (In the first image, you'll see the small heat pack I was able to make with the leftover fabric.)
Make sure you leave a hole, so you can flip the heat pack inside out. It should be big enough that you can fill it with flax seeds.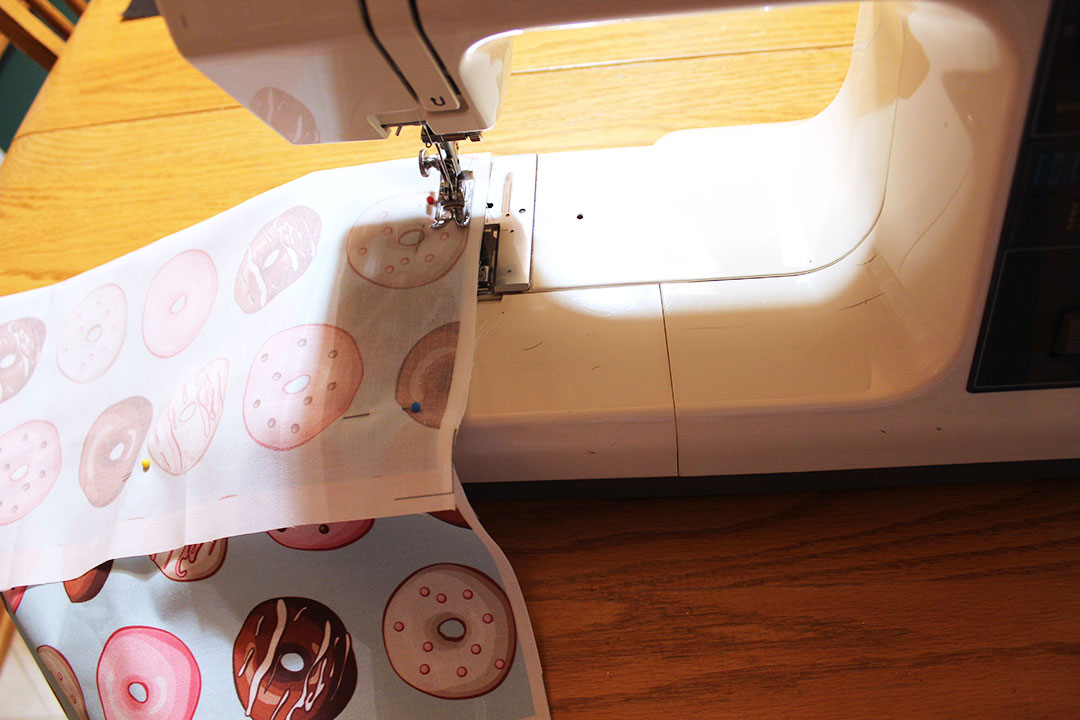 Step 3
Turn your heat pack inside out.
Step 4
Measure the amount of flax seeds you need. These heat packs hold a lot of flax seeds (more than you'd think) so it's best to fill up your heat pack for measurement before we add the oil/scent. Fill up your heat pack with the flax seeds and once you've got the desired amount, pour the flax seeds out of the heat pack and into a glass bowl. Now we can go ahead and add the scent! Start by adding a small amount. You can always add more! Remember when you microwave the heat pack, the smell will get stronger. Make sure to stir the oil and flax seeds.
I'm using an oil for a candle diffuser. I find the fragrances are more unique (ice cream, apple pie…. mhmmmm). However, I do find aromatherapy oils work best for long lasting results. These oils are also a great way to soothe your body; for example:
Lavender Oil: Has a calming effect, perfect for someone dealing with anxiety. It can also help with muscle or joint pain.
Peppermint Oil: Used to relieve congestion, headaches, migraines and digestive problems. Also known to help with muscle pain. I find peppermint really opens up your sinuses. Huge fan of this one!
Eucalyptus Oil: Not my favourite smelling, but definitely opens up your sinuses when you feel sick! Good for colds.
Lemon Oil: Got bad vibes? Rainy day? Try lemon. It gives a citrus fresh feeling.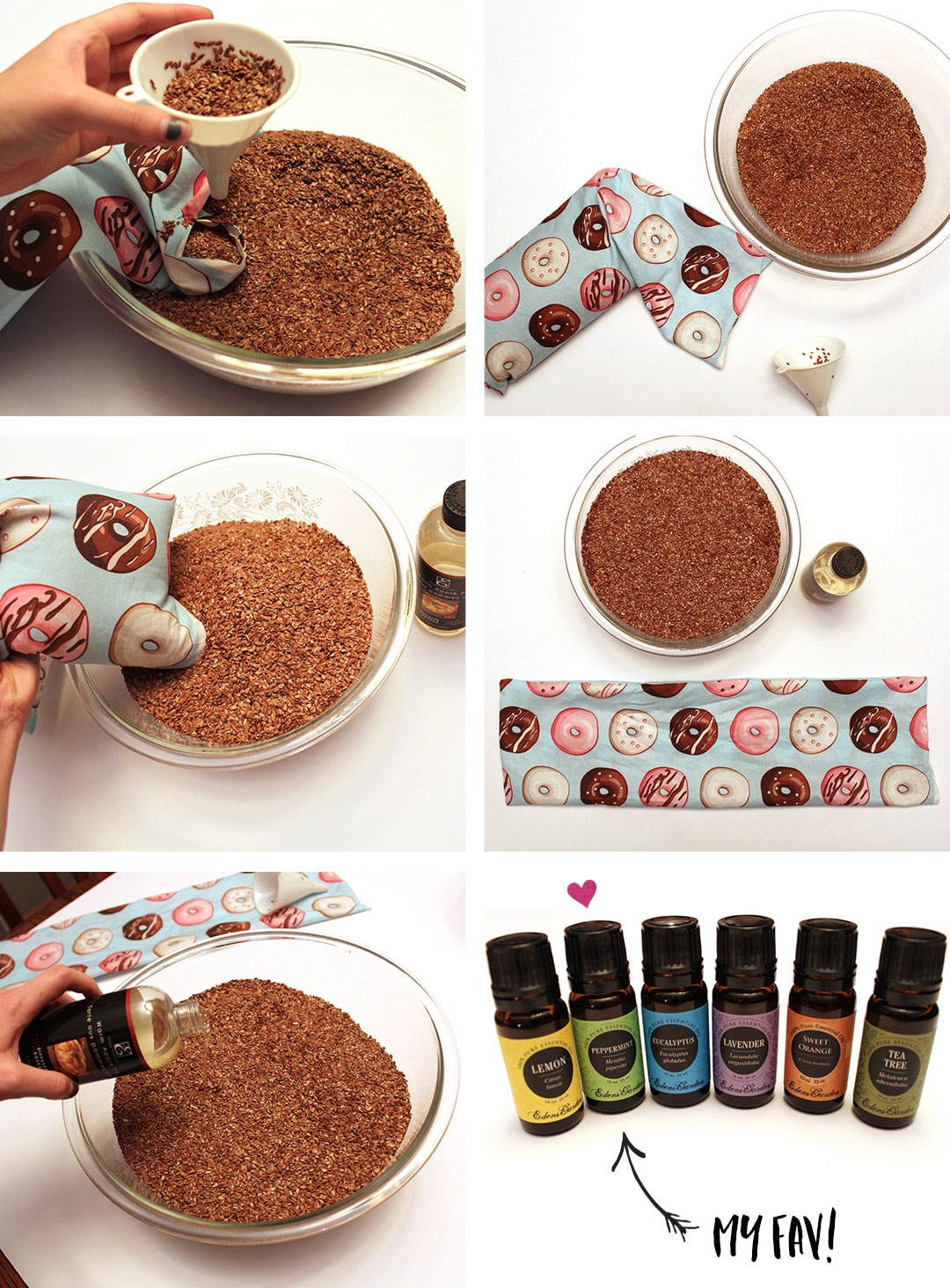 Step 5
Another thing I don't like about the Magic Bags is that there are no seams stopping the flax seeds from moving. When you place it on your neck, the seeds move to the ends and barely stay on the back of your neck where you actually want them to be. So lets fix that!
Fold your heat pack fabric like you would fold a letter for an envelope. Press down on the folded lines to create an imprint in the fabric and then unfold your fabric. Draw lines on the imprinted line you just made with chalk. We only want the lines to go 1/3 of the way across the heat pack – this way the flax seeds can still move freely from one side to the other. Make sure your lines are in opposite directions! Pin these lines and then sew them across the heat pack. You will see stitching so pick a colour thread that works well with the fabric.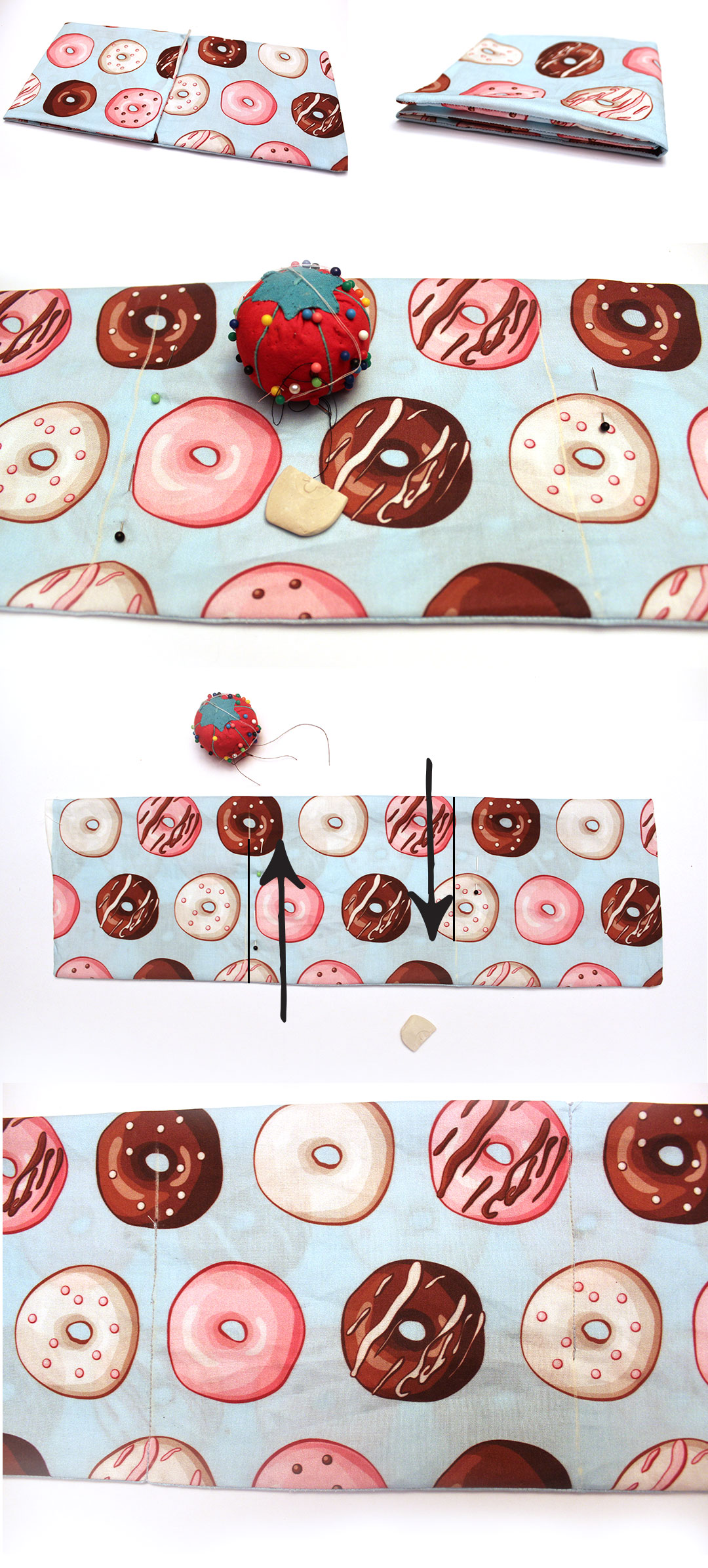 Step 6: Last Step!
Add your flax seeds and then sew your heat pack shut. Thats it! See what I mean about moving flax seeds? (see image below, the flax seeds stay in place now when you use the heat pack! Grrrreat!)
Get creative with your heat packs! They don't all have to be rectangles. Try a different shape or size! Here are a few other heat packs I've created!