The easiest way to add a touch of personal decor to a room is to transform a plain wall into a gallery wall.
I've recently been doing some updating to my room and after finding all the right accessories to make a cute bed; I realized that the wall behind it ruins the cute bed. *Annoying* Therefore to brighten up the dull wall, I've created a gallery wall. Gallery walls are great because you can always change the prints if you want something new. Prints are generally quite cheap if you look in the right places (Etsy). Most of the prints on my wall I designed myself.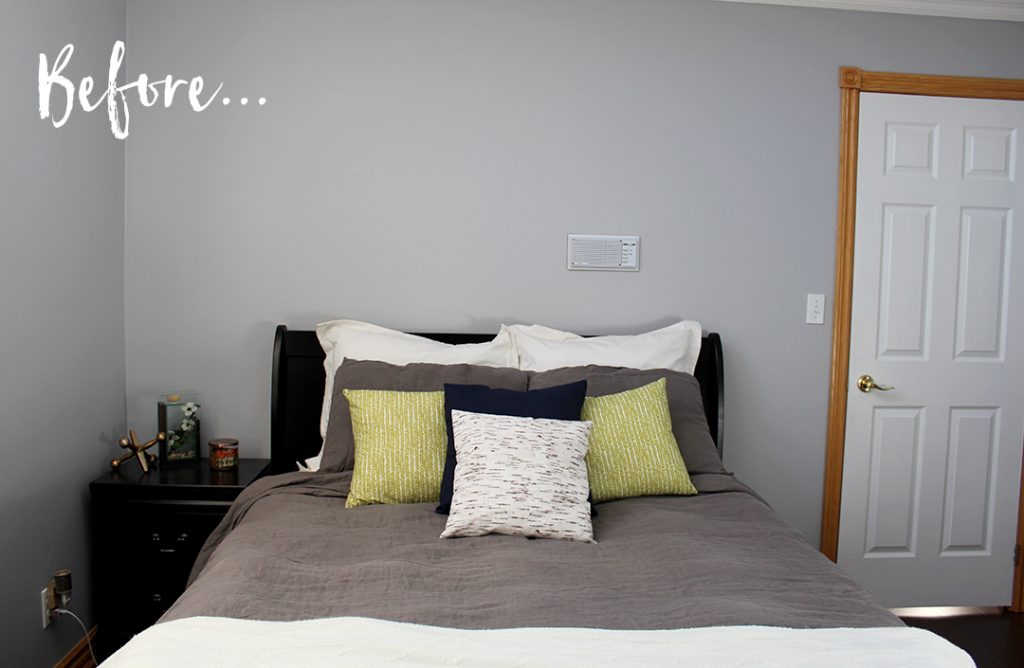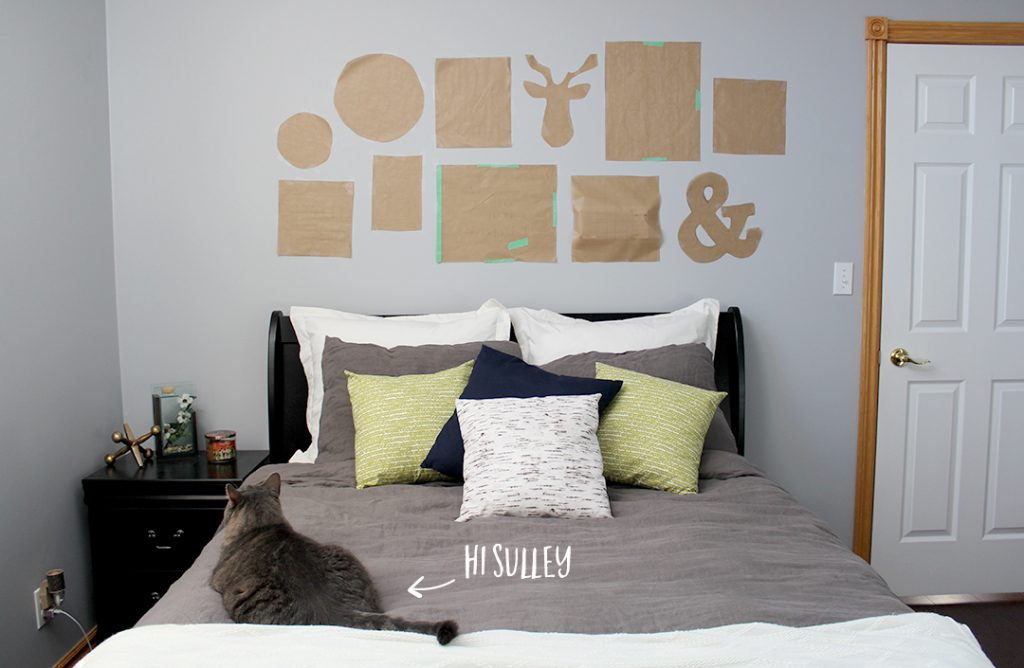 A really important part in building a gallery wall is to PLAN BEFORE. If you don't plan where you want the pieces to go, you'll end up with a lot of holes in the wall. I traced my objects onto brown paper and mocked it up on the wall before. (You'll see that my mockup doesn't match the finished gallery wall because as I was hanging the pieces my boyfriend (Brent) decided to make some changes of his own…) It turned out really well though!
Another design tip: Try adding 3D pieces into your galley wall. A gallery wall of frames does look good, but a gallery wall with frames and 3D pieces adds dimension and brings it to life!!
Objects in my Gallery Wall:
DIY Grapevine ball – Created myself, see blog post on how to create it yourself
I painted the white picture frame matting with gold pigment and mod podge. – Artwork was created by Amanda Arneill (I love her work!)
Black and white abstract watercolor – Handmade, print will be available in my etsy store soon.
Mini templeton deer head – White Faux Taxidermy
Pineapple print – Handmade, print will be available in my etsy store soon.
DIY Gold Sea Urchin (spikey ball) – See Blog Post
Rustic Metal Ampersand – Michael's Craft Store
Birch Tree Painting – Handmade
Life is better in the country print – Handmade, print will be available in my etsy store soon.
3D Mason jar with flower décor – Handmade
Leaf Print – Wit & Delight
*All Frames are from Michaels craft store. You can get them fairly cheap if you use coupons or purchase them when they on sale (buy one get one free), which happens quite frequently.